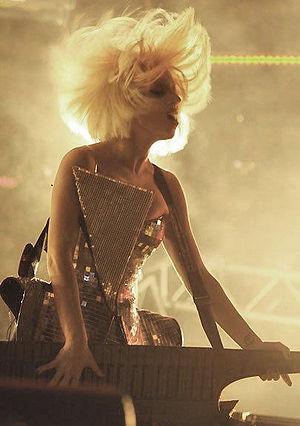 @ladygaga
I'm drinking a beer looking over the new ball blueprints. I can't wait to throw this effen party. ELECTRO POP OPERA!
@ladygaga
Estou bebendo cerveja e olhando os projetos da nova turnê. Mal posso esperar para lançar essa festa effen*. OPERA DE ELETRO POP
OBS: Não sei o que ela quis dizer com EFFEN, mas sei que é uma marca de Vodka. Pode ser que ela tenha digitado errado.
@ladygaga
sorry I meant won*..*too many beers* Anyone watching the Giants game?
@ladygaga
desculpe eu quis dizer ganhou*..*muitas cervejas* Alguém está assistindo o jogo dos Giants?